Disclaimer: This post contains affiliate links! Any profits go towards enhancing my blog and helping me to continue sharing with you all the things that I love!
1. Exfoliate Before Your Spray Tan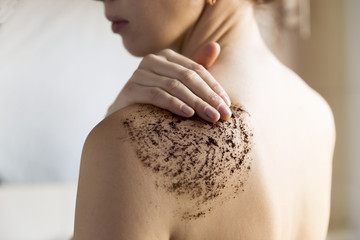 Forgetting to exfoliate before your spray tan means that when your dead skin cells do come off they are going to take your beautiful new tan with them! Because of this it is best to come into your spray tan appointment with fresh skin.
2. Shave/Wax The Night Before
If you don't plan on shaving anytime soon then don't worry about this one, but if you plan to shave right after getting your spray tan done it's better to do it before hand so you don't remove any of your new tan when you shave.
3. Pre-tan
If you have the ability to get some sun before your spray tan then do! Having a base tan underneath your spray tan is only going to enhance the end results.
4. Moisturize! Before and After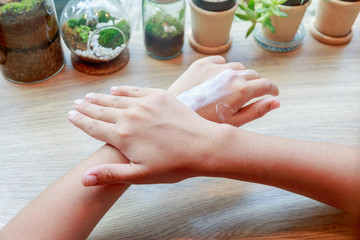 Keeping your skin moisturized the week before your spray tan will help the solution absorb evenly. Going into a spray tan appointment with dry skin will cause patchiness and uneven results. Just make sure to forgo or wipe off the lotion before getting sprayed! Even though you don't want to apply lotion before your first shower while your solution is developing (usually 8-20 hours after your spray), you do want to make sure you keep your skin moisturized after your first shower to lock in the color and prevent flaking.
5. Apply Baby Powder to Sweat-Prone Areas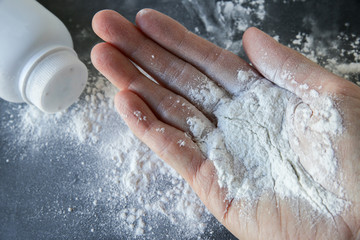 Sweating while your spray tan is setting can cause streaking and lead to an uneven tan. So if you know yourself and know that you are definitely going to sweat in certain areas like your underarms before your first shower, apply baby powder lightly to those areas before getting dressed to help keep the solution set in place. Just be very careful while applying the powder! As a spray tan artist myself, there is nothing worse than getting ready to prep for the next client and walking into a room coated wall to wall in baby powder.
6. Wear Loose Fitted Clothing
This is an important one. Wearing the wrong clothes after your spray tan can cause creasing, lines, and smudges. If you're coming straight to the appointment from somewhere where loose clothes are not an option, just make sure you bring a change of loose clothing to wear afterwards.
7. Avoid Water& Sweating at All Cost Before Your First Shower!
Water is the enemy! Contact with water while your spray tan is developing will cause the solution in those areas to wash off too early and leave you with an uneven tan. If you have a hard time avoiding water (yes this includes sweating and crying too) try making an appointment with a salon that offers an express solution that only needs to be kept on for 1-3 hours before rinsing.
8. Take Only A 'Bird Bath' For Your First Shower

The first shower you take after getting a spray tan should be with lukewarm water and without any soaps or shaving.
9. Avoid Any Oil Based Soaps
At all times while trying to maintain your spray tan you want to make sure that you avoid any oil based soaps and lotion products because they will strip you of your tan. A common example of a very heavily oil based product would be any Dove soap or lotion. To get your money's worth out of your spray tan, it is best to use soaps and lotions that are specially formulated for maintaining a spray tan. I recommend Norvell Post Sunless PH Balancing Cleanser and Norvell Post Sunless Skin Repairing Body Butter.
10. Avoid Swimming Pools, Salt Water and Taking Long Hot Baths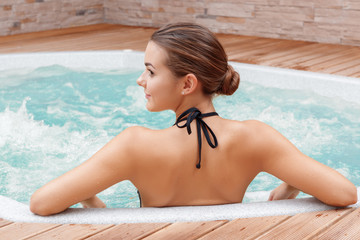 This one can be a tough one if you are getting a spray tan to look good on your tropical vacation, but the reality is that soaking the skin for long periods of time in harsh conditions like this can pull the tan from your skin.
11. Avoid Using Toners or Products With High Alcohol Content
Toners and other products containing a high alcohol content will strip your skin and fade your tan. This is often why people notice the spray tan on their face fading faster than the rest of their body.
12. Don't Forgo Sunscreen After Your Spraytan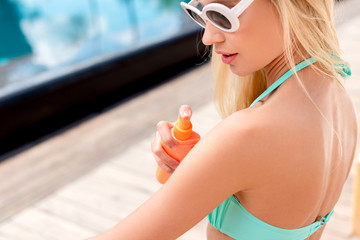 A lot of people forget that getting a spray tan does not mean that your skin underneath that tan is any more protected from the sun than it was before. Forgetting to apply sunscreen before getting some sun could result in burnt and peeling skin, causing your tan to become splotchy.
13. Use A Gradual Tanner To Maintain Your Tan As It Fades
As wonderful as a spray tans are, all good things must come to an end and eventually your tan will start wearing off. If you are leaving for a long trip or can't re-visit the salon soon but want to stay glowing the entire time, one of the best options is to use a gradual self tanner as your spray tan starts to fade. Having a gradual self tanner on hand is also really great for people who have areas of their body that tend to fade faster (such as the hands and face). I recommend Norvell Venetian Sunless CC Tanning Color Extender Moisturizing Lotion or for more instant results I recommend Norvell Venetian Sunless Self-Tanning Mousse with Bronzer.
What Tricks Do You Live By To Ensure The Perfect Spray Tan? Comment And Share With Me Below!